Infrastructure Automation
We help to automate the IT infrastructure of your organization, to eliminate repetitive tasks in teams and minimize human errors, increasing value and innovation.
Modernize Your Deployments and Reduce Risk with Automation
Minimize Risk in Infrastructure
Automated deployments not only save time but also minimize deployment errors, by establishing unambiguous guidelines and parameters for each task.
Automation allows your team members to focus their time and efforts on tasks of value and leave those that are iterative, which translates into lower costs in the short and long term.
Customers continually demand newer and better products, so it's important for IT and software development teams to use automation to launch products quickly.
Free Your Teams And Focus On What's Really Important
Organizations often encounter infrastructure deployments that require teams to constantly perform these tasks, which are manual and repetitive, ultimately resulting in wasted valuable time and money on low-value tasks.
Although there are tools on the market that allow the deployment of infrastructure in the cloud or in a "virtual" datacenter, they only work for a specific set of tasks and are not well coupled to solutions that require a deployment of the entire life cycle, from infrastructure to application.
There are different tools on the market that offer the organization and automation of various components of the infrastructure. Thus, it is also possible to find a new approach called Infrastructure as Code, which allows not only automated, but also repetitive, deployments, resulting in rapid disaster recovery.
However, it is important that the teams have the necessary methodology, are in constant communication with other areas of the business, and may be able to create their own "playbooks" so that these deployments are successful, using the tools before mentioned.
We have the experience of dozens of projects in which we have been able to adapt technologies and create infrastructure as code, to rapidly deploy new components of both infrastructure and software, which has resulted in our clients being able to deploy what used to take days or weeks, in hours or minutes, using a highly consultative approach, avoiding vendor lock-in.
We are able to help:
Major Logistics Company Improves Flexibility and Speed of Its Business
Thanks to the integration of its systems, a major logistics company in Chile managed to reduce its operating costs by an estimated 23% per year thanks to the integration of its various systems with its new cloud-based platform.
Automatic Deployment in Hybrid Clouds
Deploy quickly, easily and repetitively no matter where
Whether on-premises or in the cloud, organizations require constant and repeatable infrastructure and application deployment. We have the technical and business expertise to make it possible, to bring agility to any part that is required.
We help you with the long-term strategy
Tools without a clear strategy are not enough in today's environments. It is also important to empower your teams to continuously maintain and improve automation processes and recipes. For this it is important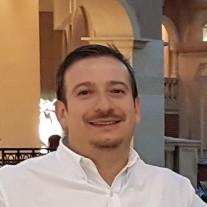 Marco Mendoza
CTO - Occupational Safety Institute
Andes Digital is a strategic partner that I can trust. We have carried out a large number of projects together and I am sure we will continue to count on them.

Alexis Lushinger
Head of Unit - General Comtrollership of the Republic of Chile
The level of expertise of Andes Digital consultants is excellent, and it allows me to focus on the needs of my area.

J. C.
Head of IT - TW Logistics
Thanks to Andes Digital, we were able to transform the architecture of our core business from one based on a single point of failure to a resilient one.
Sorry, we couldn't find any posts. Please try a different search.